One of the World's Leaders in Cardiology Instrumentation,
Patient Monitoring and Ultrasound technologies
METAVISION
MetaVision helps manage all the clinical data in your intensive care unit. It offers minute-by-minute patient information collection and display to create a complete electronic patient record. Precious minutes previously spent on filling in forms, manually recording key vitals, and calculating complex formulas and balances become time available to spend with patients. This improves your job satisfaction and makes your hospital more attractive to intensivists, the scarcest resource in critical care today.
Download Product description

For more information, visit www.imd-soft.com.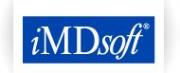 INTERESTED IN PRODUCT?
If you are interested in our products and would like more information, please submit your details in the form below.


Fukuda Denshi supplies Metavision Clinical Information Systems