LX-7120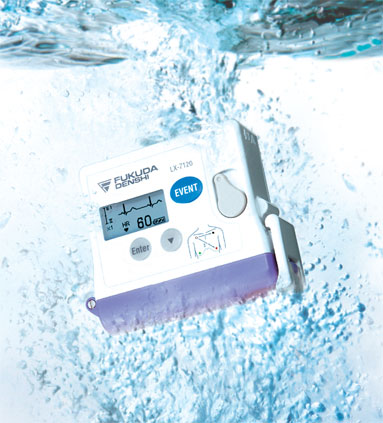 The LX-7120 is a compact and waterproof transmitter used to monitor the electrocardiogram and the respiratory waveforms. Thanks to the LCD, measurement values and waveforms can be displayed. Approximately 7 days of continuous operating time using only one battery.


Features
Automated electrode verification
3,4 or 5 lead cables

Compact lightweight design
Dimensions are height 60 mm, width 60.6 mm and about 85g (battery included).
The IPX 8 Standard: Protection against water submersion, under condition which are identified by Fukuda Denshi (test done with normal temperature tap water over a 1.5 meter in depth for 30 minutes and no immersion of water is found).